Testimonials
Here's what some of our wonderful clients had to say when they engaged our services.
If you would like professional help with your home, please contact us today on 0428 497 160 or email [email protected]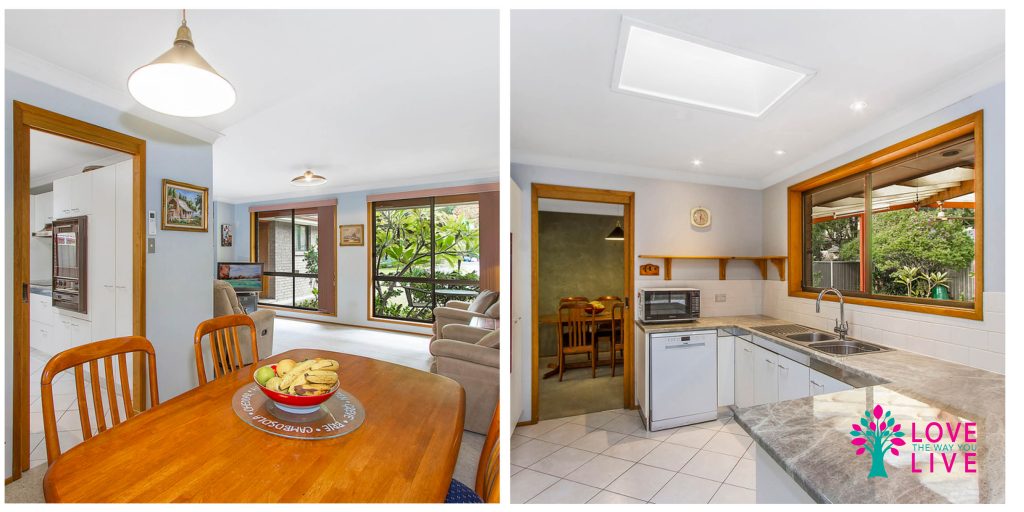 Prepare your Home for Sale
"Jenny has done wonders for our home to get it ready for sale. She is really professional and so encouraging. I would recommend her to anyone needing a thorough and experienced worker in this field".
Bob & Dawn, Point Clare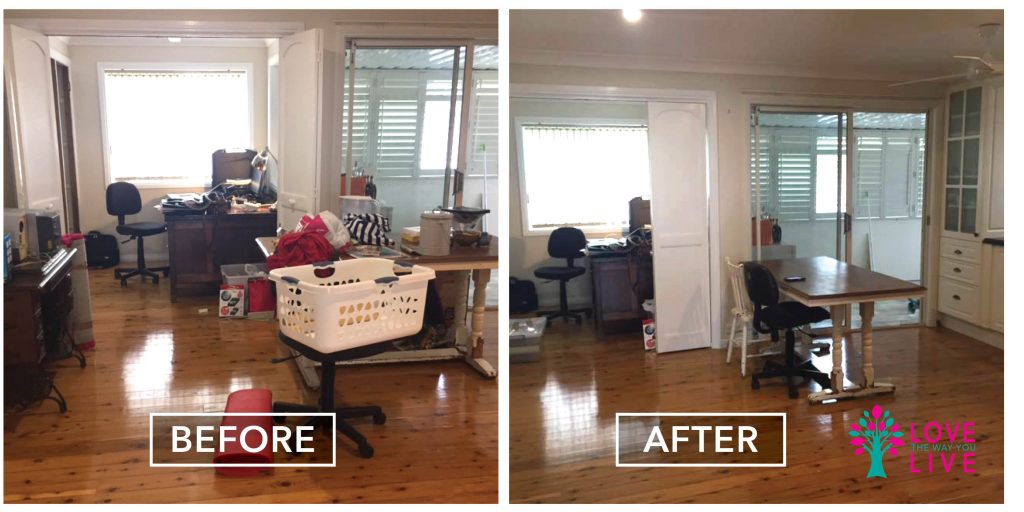 Declutter and Organise
"Can't thank you enough Jenny for the amazing transformation, you turned this mess into our home. It feels so welcoming now and everything has a place to be. All the stress with moving is a distant memory! You made it fun and easy! Thank you so much!!!!!"
John & Liz, Kanwal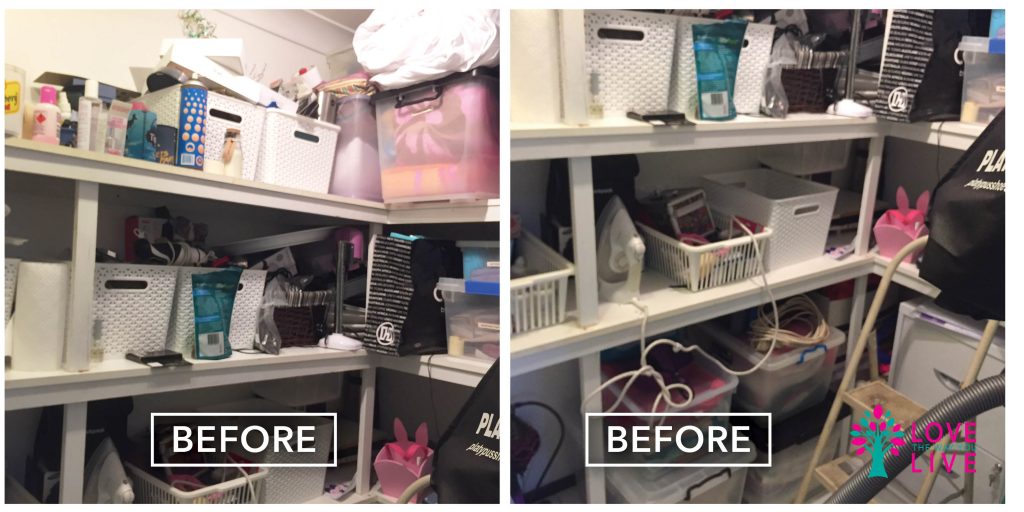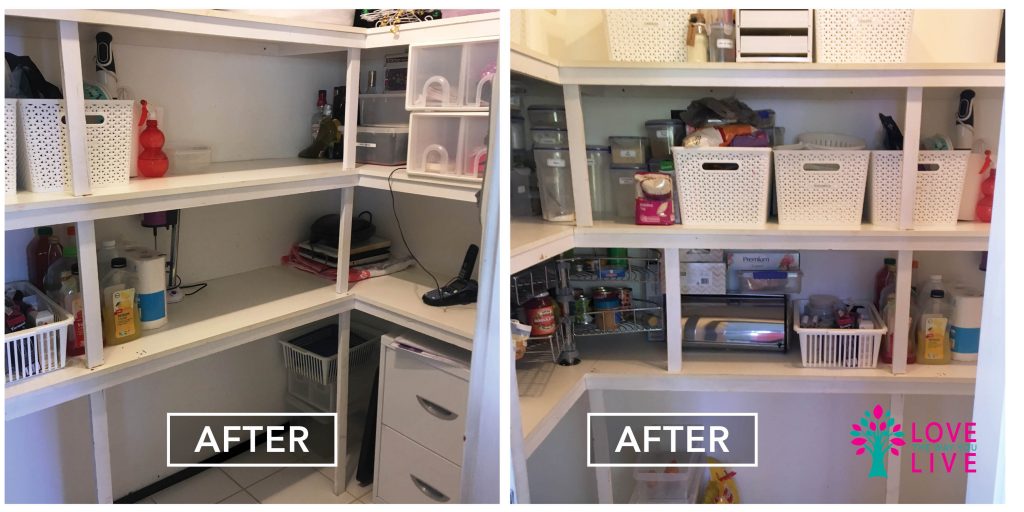 Pantry Declutter and Organise
"I was feeling so overwhelmed with the clutter in my pantry I didn't know where to start.
When I met Jenny for the first time she was really positive and reassured me she could help declutter my pantry, stress free. Jenny has a very friendly, good natured, calming personality which made me feel very comfortable. Nothing was a problem. There was no pressure to throw things out. Jenny was willing to work with me to organise everything I wanted to keep, however, I just found that by doing this task with Jenny, stress free, I was able to get rid of all my clutter - mainly things I would never use. Jenny took any rubbish and recycling with her so I was left with an organised, clean and tidy pantry. I plan on booking Jenny to help declutter my 2 bedroom cupboards. Thanks so much Jen for helping me with this overwhelming task! I recommend this service to anyone who needs help in this area".
Jennifer, Umina Beach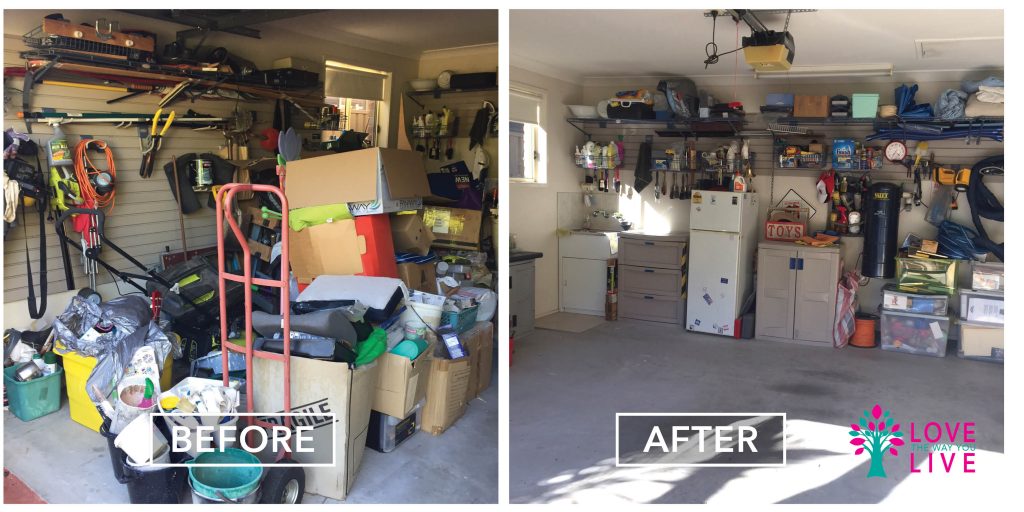 Garage Rescue
"My wife organised Jen and I was not sure how it was all going to work in my 'out of control' garage. It was a great day, we both worked in the garage all day and managed to dispose of a skip bin (I was almost not going to get) full of rubbish. I can now park the car without any fuss and there is still plenty of room left over. Many thanks Jen, I can highly recommend her".

Alan & Pat, Narara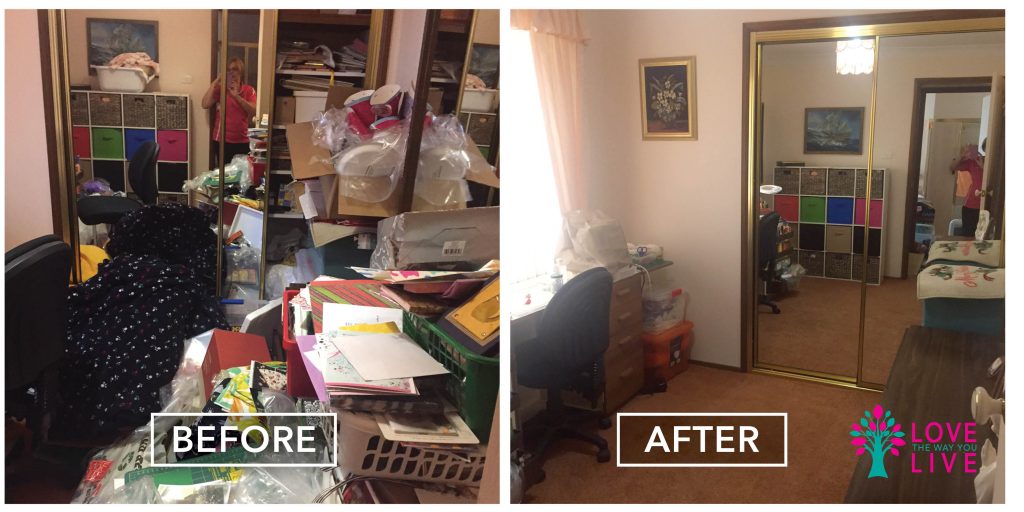 Declutter and Organise
"Had it not been for Jenny, I would still have been in a huge mess. I was very embarrassed having to engage in professional help as I had hoped to do it on my own. Unfortunately, I was not motivated on my own and honestly did not know where to begin.
I am so pleased that I met Jenny, her Professional approach, excellent organisational skills, kind nature and no pressure attitude helped me achieve the sorting of the Kitchen cupboards and Sewing/Craft room. It's great opening kitchen cupboards and items not falling out on to the floor!
I will definitely be engaging the services of Jenny again in the very near future to continue with the Decluttering of other areas of my home".
Eleonore, Green Point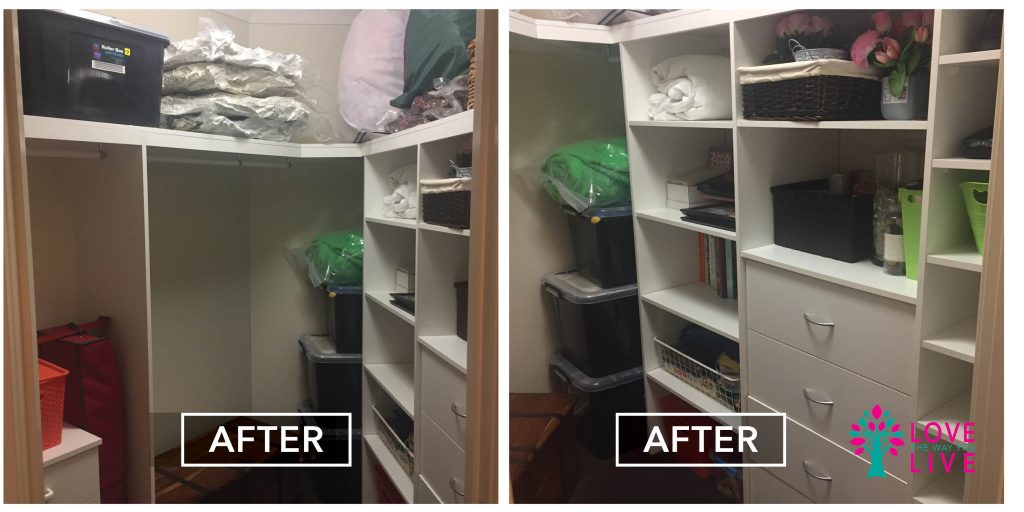 Walk-in Robe Declutter
Pat & Alan, Narara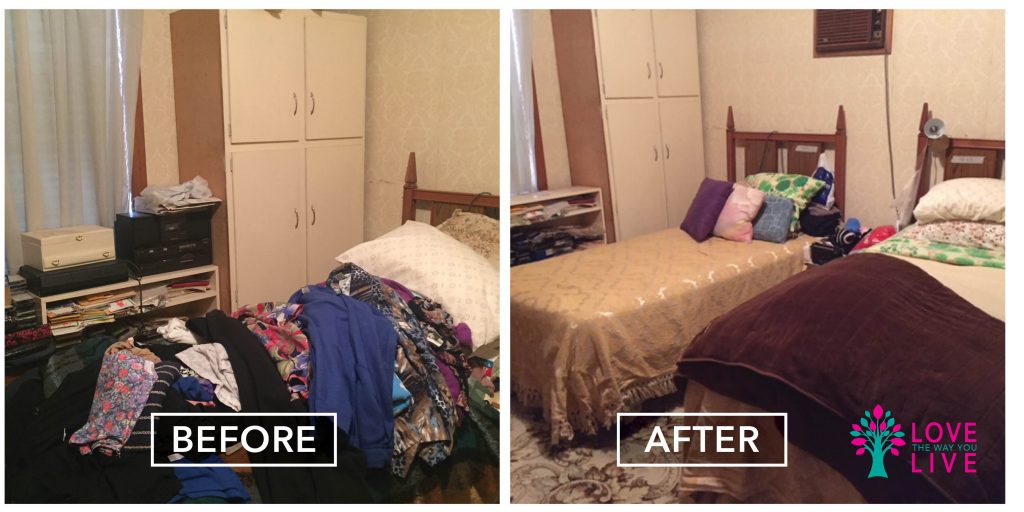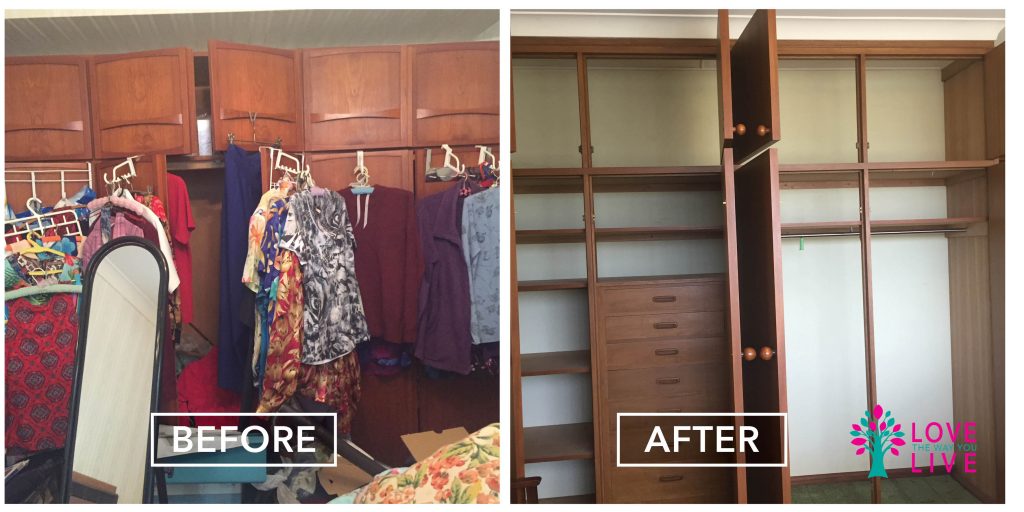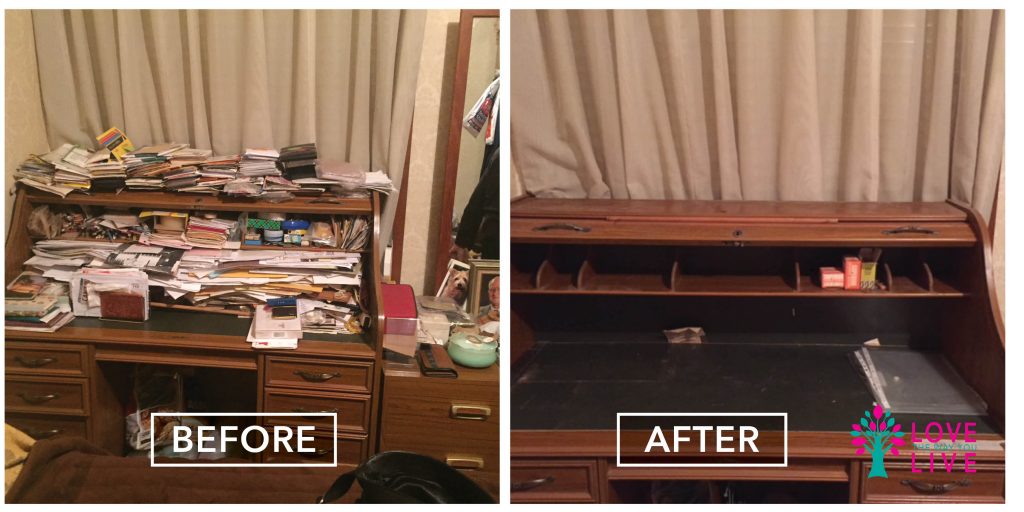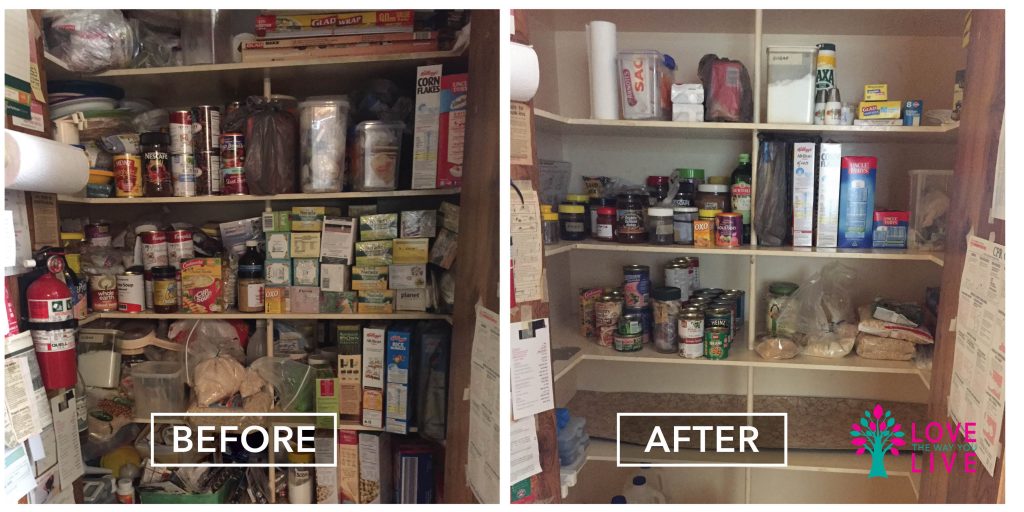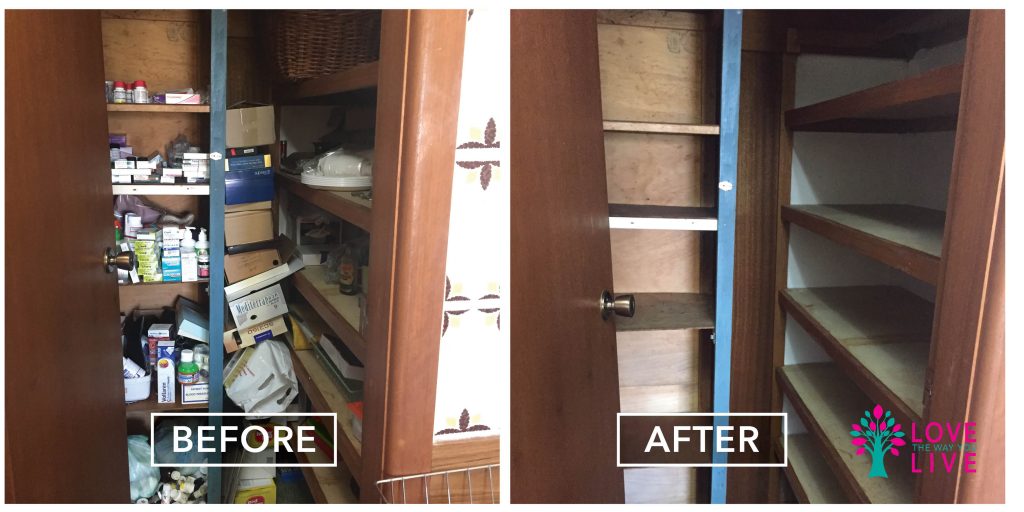 Declutter, Downsizing and Packing
"These ladies have worked tirelessly and methodically to get my Aunty's house ready for a removalist. No easy feat after 30 years of hoarding in this house and dealing with a dementia patient. Sometimes the job is just too big for the owners and family. I would highly recommend their services. Thanks Jenny and team!"
Elwin & Stephen, Gosford